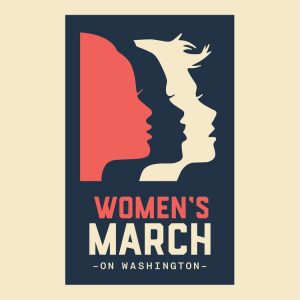 On Saturday, January 21, 2017, the Women's March took place in the United States and all around the globe. It has been billed as the largest protest ever to occur in the United States, with an estimated 3-4 million people taking part world-wide. While the primary march took place in Washington D.C., with over 500,000 in attendance at that location, there were "sister marches" around the globe, spanning all 7 continents. It is estimated that 90,000-100,000 attended the Women's March in St. Paul, Minnesota.
If you call Morrison County, Minnesota, your home and you attended any location of the Women's March, we'd like to collect your story of this historic event.  It doesn't matter what your reasons were for attending the march or your political persuasion, the Morrison County Historical Society is interested in your experience. In fact, to be true to history, the more varied the stories the better.
We've created a form with some basic questions to get you started. Download it here.
The questions on the form include:
Where did you attend the march?
Why were you interested in taking part in the march?
How did the march make you feel?
What experiences did you have at the march?
You don't have to use the form. Free-writing about the event is fine, too, just be sure to include your name with the history you submit.
Mail your Women's March memories to the Morrison County Historical Society, PO Box 239, Little Falls, MN 56345. Or email them to contactstaff (at) morrisoncountyhistory (dot) org.
If you need inspiration, Pat Sharon submitted a guest editorial to the Morrison County Record about the Women's March. Find it here.