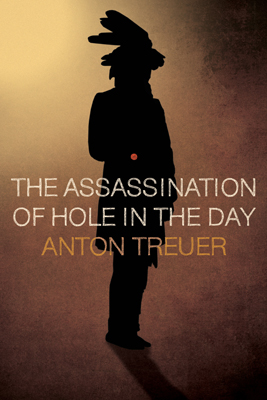 This afternoon and evening author and Ojibwe professor Anton Treuer will be in Little Falls to sign and read from his new book "The Assassination of Hole in the Day."
Treuer will appear at Bookin' It Bookstore to sign books from 4:00 – 5:00 p.m. At 6:30, he will be at the Weyerhaeuser Museum for a meet-and-greet, with a reading to follow at 7:00.
Books will be available for sale at both venues. The event is free and open to the public. No need to make reservations. Refreshments will be served during the museum portion of the event.
Bookin' It Bookstore is located at 104B 2nd Street SE. The Weyerhaeuser Museum is located at 2151 South Lindbergh Drive, the site south of the Lindbergh House. If you need directions to either venue, call Bookin' It at 320-632-1848 or the museum at 320-632-4007.