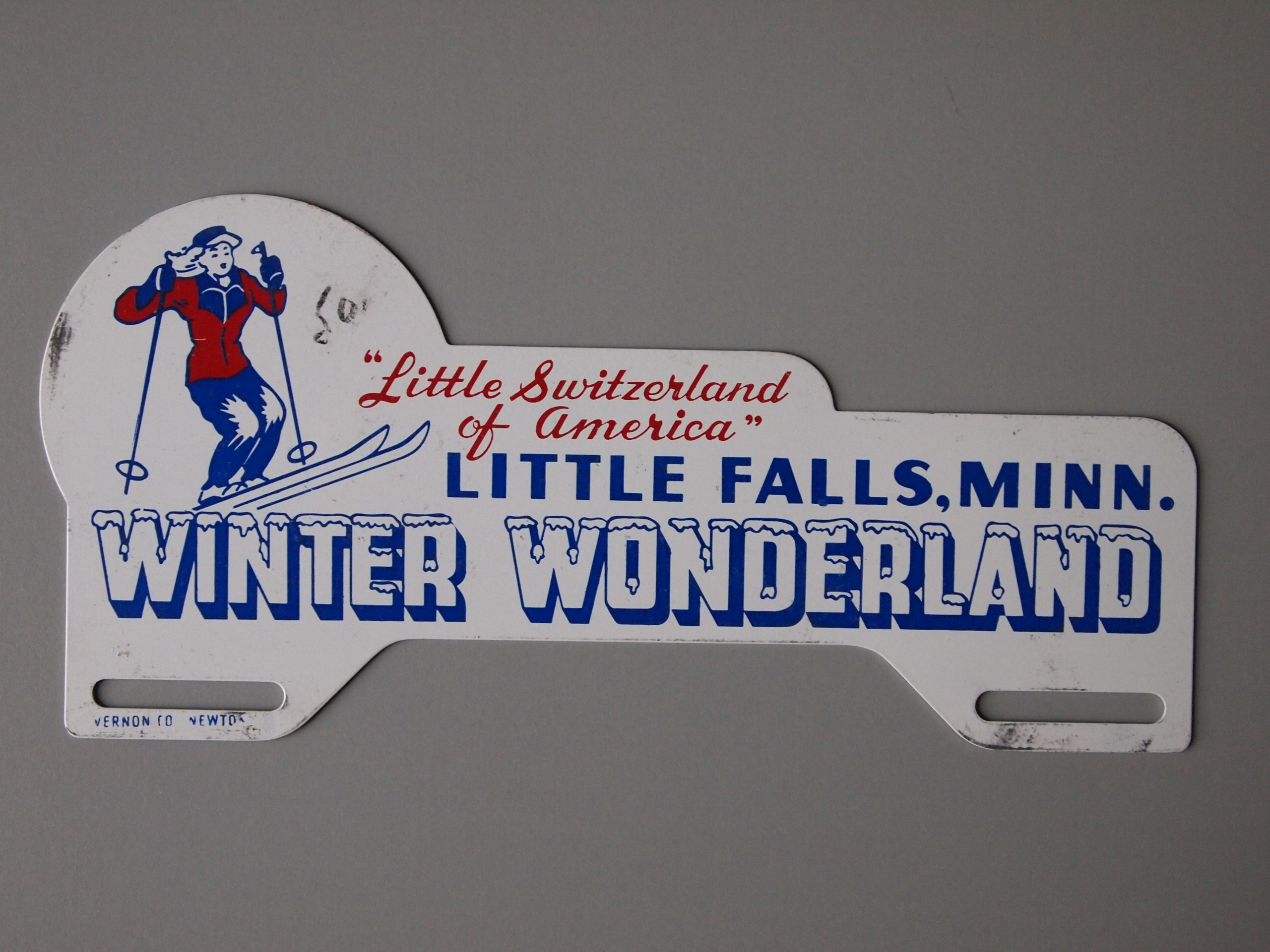 Winter Wonderland was a popular community celebration started by the recently ordained Father Edward C. Ramacher (1917-2007).  Ramacher had been assigned to a parish in Little Falls and came up with the idea to start a winter recreational event to benefit the young people of his parish as well as the entire community.  The popular event ran for five years, from 1945 to 1950, and took place four miles southeast of Little Falls on property owned by a parishoner of Ramacher's, Andrew Jarosh.  One of the largest winter community events in Minnesota, Winter Wonderland came to be known as America's Little Switzerland.  Features included toboggan runs, a "Blue Mirror" skating rink, a chalet known as Ski-Esta Inn, and a Winter Wonderland Queen.  In 1949, BeBe Shopp, Miss America 1948 and a Minnesota native, served as Miss Wonderland.
The metal license plate topper shown above was produced by the Vernon Company of Newton, Iowa.  Founded in 1910 by F. L. Vernon, the company is still in business and is in its fourth generation of family ownership.  The company started as a small local graphics agency and has grown into a promotional marketing and manufacturing firm supplying promotional items and sign graphics.
If you would like to learn more about Winter Wonderland, stop by the museum and check out our Winter Wonderland exhibit or plunge into our Winter Wonderland collection.  The exhibit will run through March 2013.