The United States Postal Service (USPS) is looking into to closing up to 3,700 post offices around the country in order to curb costs. Many of the post offices on the list are in small communities. The Minnesota list includes one post office in Morrison County … the Flensburg post office.
Molly Bloom of Minnesota Public Radio contacted me through the Public Insight network in order to get current photos of the Flensburg post office for work MPR is doing on the larger story. (Bob Collins has already written a post on vanishing post offices for his News Cut blog.) As long as I was taking pics for MPR, I thought I'd grab the museum's camera and get a few shots for our collections.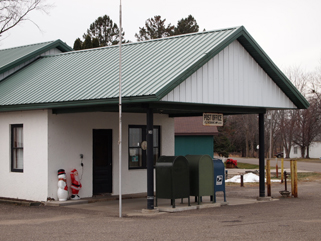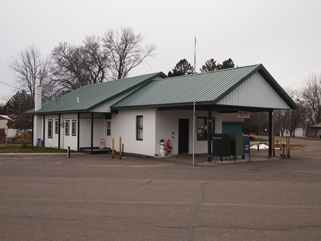 If/when I see anything new on MPR's website concerning the Flensburg post office, I'll let you know, probably through Facebook. You are following MCHS on Facebook, aren't you?