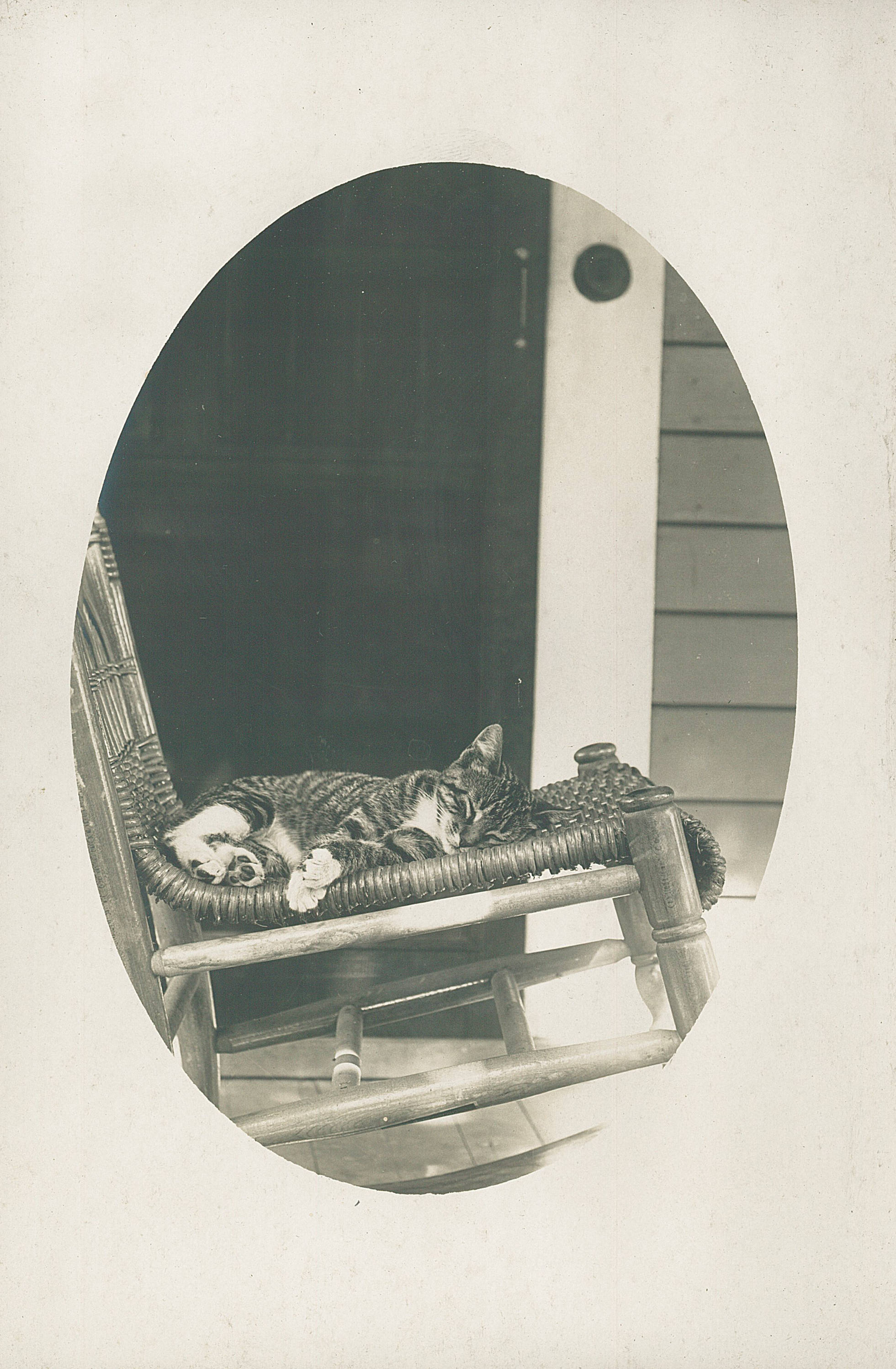 Z. N. Barnes loved cats, or at least he loved taking pictures of them. One family cat in particular, a beautiful tabby , was photographed numerous times in various states of repose – sleeping, snoozing, staring; in boxes, on chairs, in doll beds, on rugs and on people. Affectionate creatures, cats make wonderful photographic material, as Z. N.'s pictures show.
Z. (Zueingles) N. (Norris) Barnes was born in Wisconsin in July of 1859 to (William) Wallace and Olive (Nettleson) Barnes. In 1884, Z. N. married Mary Jemimah Brown (1867-1930) of Wisconsin. Z. N. and Mary had one daughter, Mildred Wanda Barnes. In 1895, the family moved to Little Falls, Minnesota, where Z. N. worked as a salesman for the Pine Tree Lumber Company. Twelve years later he formed the Morrison County Lumber Company with two other Pine Tree Lumber Company employees. In 1920, he resigned as manager for the company and opened his own fuel business, selling wood and coal to local residents. In 1928, he sold the business to Lampert Bros. Lumber Company of Little Falls.
In his spare time, Z N. was an amateur photographer who took professional quality photographs. Among his favorite subject matters were his family, the local landscape and wildlife. Albums of photographs taken by Z. N. in the collections of the Morrison County Historical Society include photos of cows, deer, horses, goats, dogs, sheep, ducks, elk, fish and butterflies as well as that wonderful family cat.
For more information on Z. N. and his photographs see Collections Carousel – Z. N. Barnes, Travelling Photographer and Morrison County Influentials.