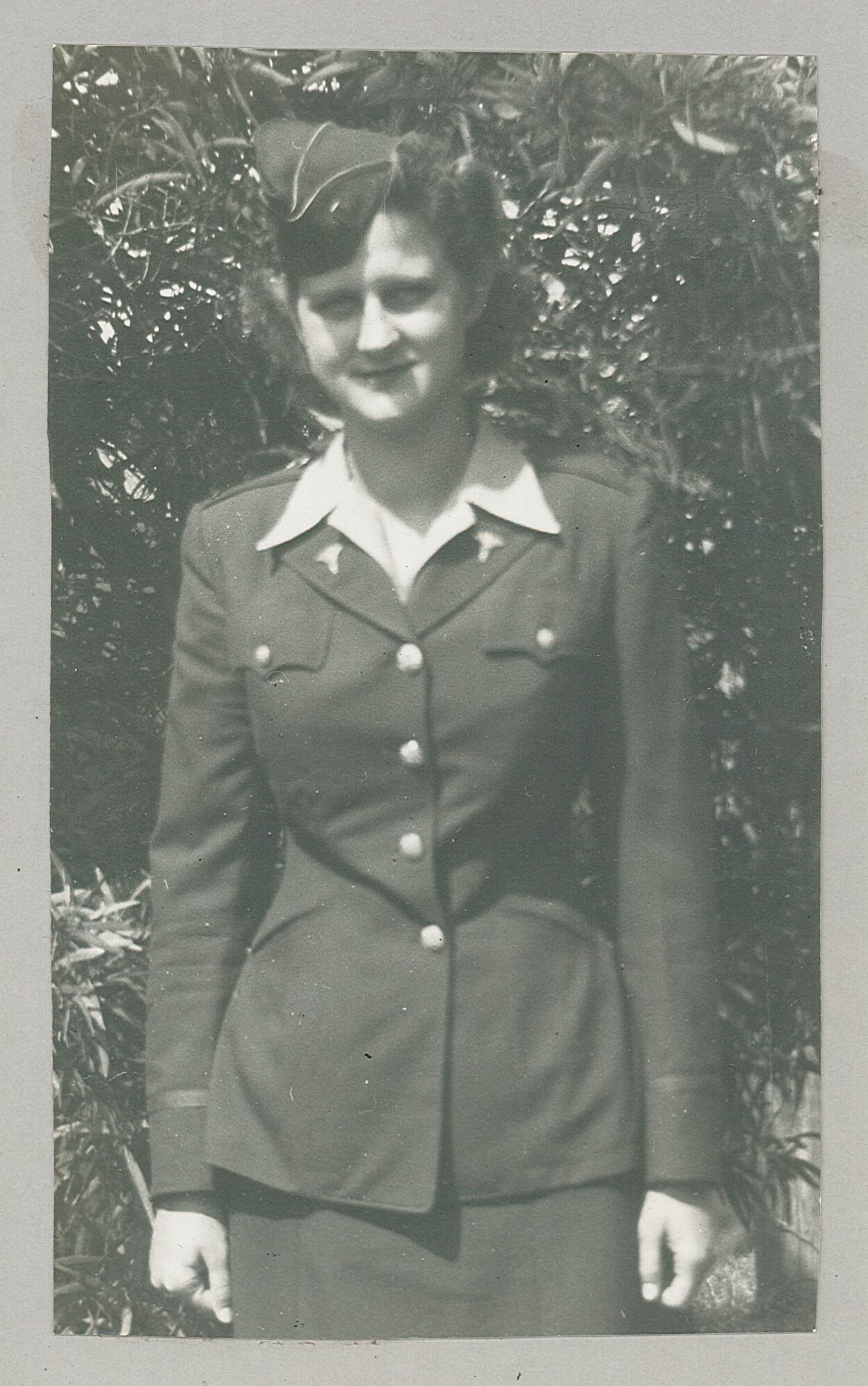 Cecelia Schmolke died in a plane crash. David H. Youngdahl drowned on a torpedoed ship. Martin T. Deering, Wilfred T. Gruber, and John LeBlanc were killed in the South Pacific. LeBlanc's brother, Robert C. LeBlanc, an Army pilot, was killed while dive-bombing a Japanese transport.
These six were among 58 Morrison County military personnel killed in action during World War II. Thirty-seven others suffered wounds or spent time in prison camps. Of the 1900 county residents who served in the war, 25 women signed on as WACs, Waves, or nurses.
With the help of Morrison County curator Ann Marie Johnson, I chose several biographies to honor all WWII military service people from Morrison County who gave the ultimate sacrifice for their country.
Cecelia Schmolke was raised in Buckman, Minnesota. A daughter of John and Pauline Schmolke, Cecelia's siblings included six sisters and five brothers. A 1939 graduate of St. Francis High School, Little Falls, Cecelia earned her degree as a registered nurse in 1941. In 1943, 2nd Lt. Schmolke was sent to the South Pacific, where she was given assignments in Australia, New Caledonia, and the Fiji Islands. Five months before the war ended, she died in a plane crash in India.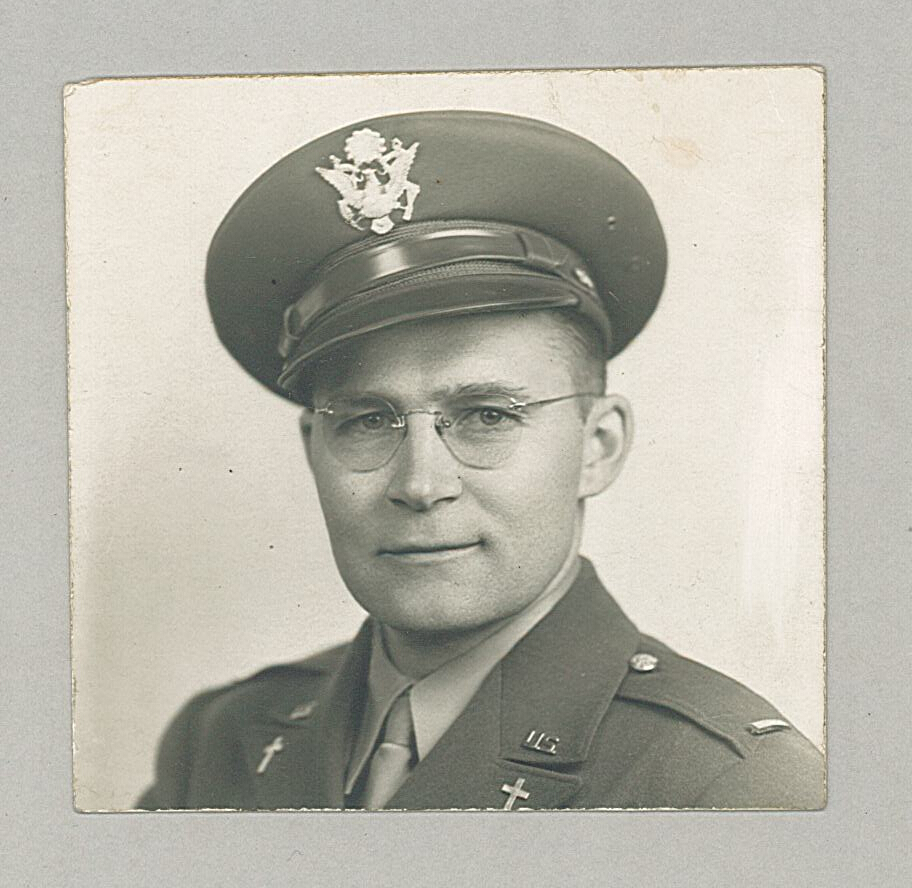 David Harold Youngdahl was born on his parents' farm near Swanville, Minnesota, in 1905. The son of Swedish immigrants Joel and Hulda Youngdahl, David attended Swanville's Congregational Church and graduated from high school in 1923. Following graduation, Youngdahl studied for the ministry at Northwestern Bible School, Minneapolis, and Bethel Theological Seminary, St. Paul. In 1934, he moved to California, where he earned his B.D. degree from the Berkeley Baptist Divinity School. In 1936, Youngdahl married Charlotte C. Bridge, and the couple had two children, Samuel David, and Joan Olivia.
Following the Japanese attack on Pearl Harbor, Youngdahl enlisted in the army at San Francisco, where he joined the Army Chaplain Corps with the rank of 1st Lt. In preparation for service in Europe, he was sent to Iceland for further training and promoted to captain.
On Sunday morning, February 7, 1943, Youngdahl was one of seven chaplains who boarded the USS Henry R. Mallory, a steamship appropriated by the U. S. Navy to transport service people to and from Europe during both World I and II. When the ship had reached 600 nautical miles southwest of Iceland it was hit by a torpedo fired from a German submarine. Of the Mallory's ten lifeboats, only three were successfully launched, and within 30 minutes 272 of its 383 passengers went to the bottom. According to one source, the chaplains "render[ed] much needed aid and comfort to the men aboard the Mallory." Five chaplains– including David Youngdahl–died while serving in that capacity.
Ironically, four days before the chaplains died on the Mallory, four other chaplains made national news when their ship, the Dorchester, a military transport carrying 902 servicemen and civilian workers, was torpedoed off the coast of Newfoundland. Within 18 minutes the ship sank with a loss of 672 men.
While the chaplains were distributing life jackets, the supply ran out, and the four men gave up their own jackets to the survivors. The chaplains—two protestant ministers, a rabbi, and a priest–were last seen linking arms as the ship slipped into the sea.(1)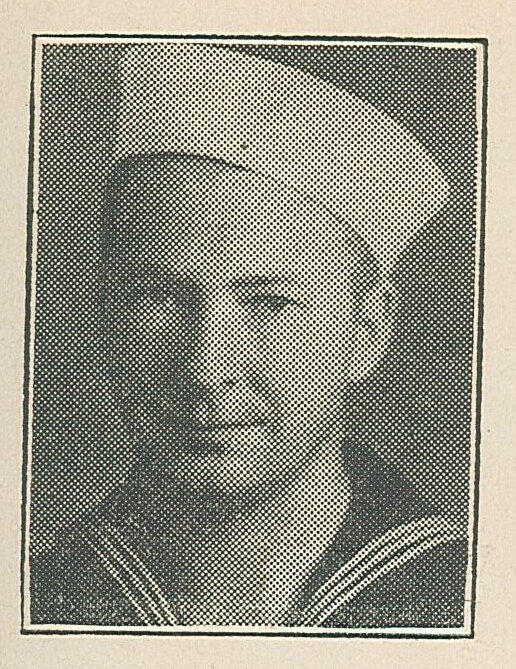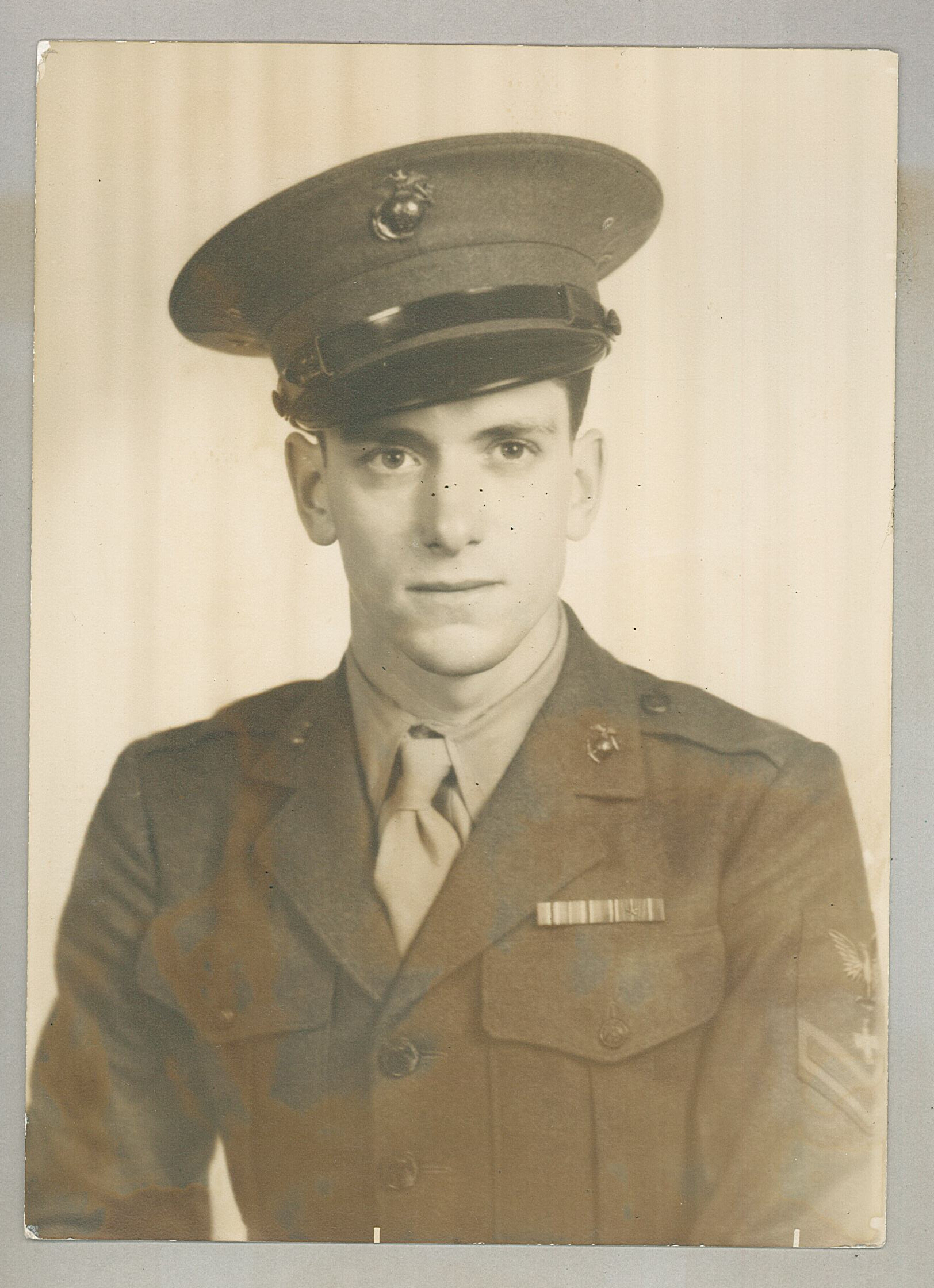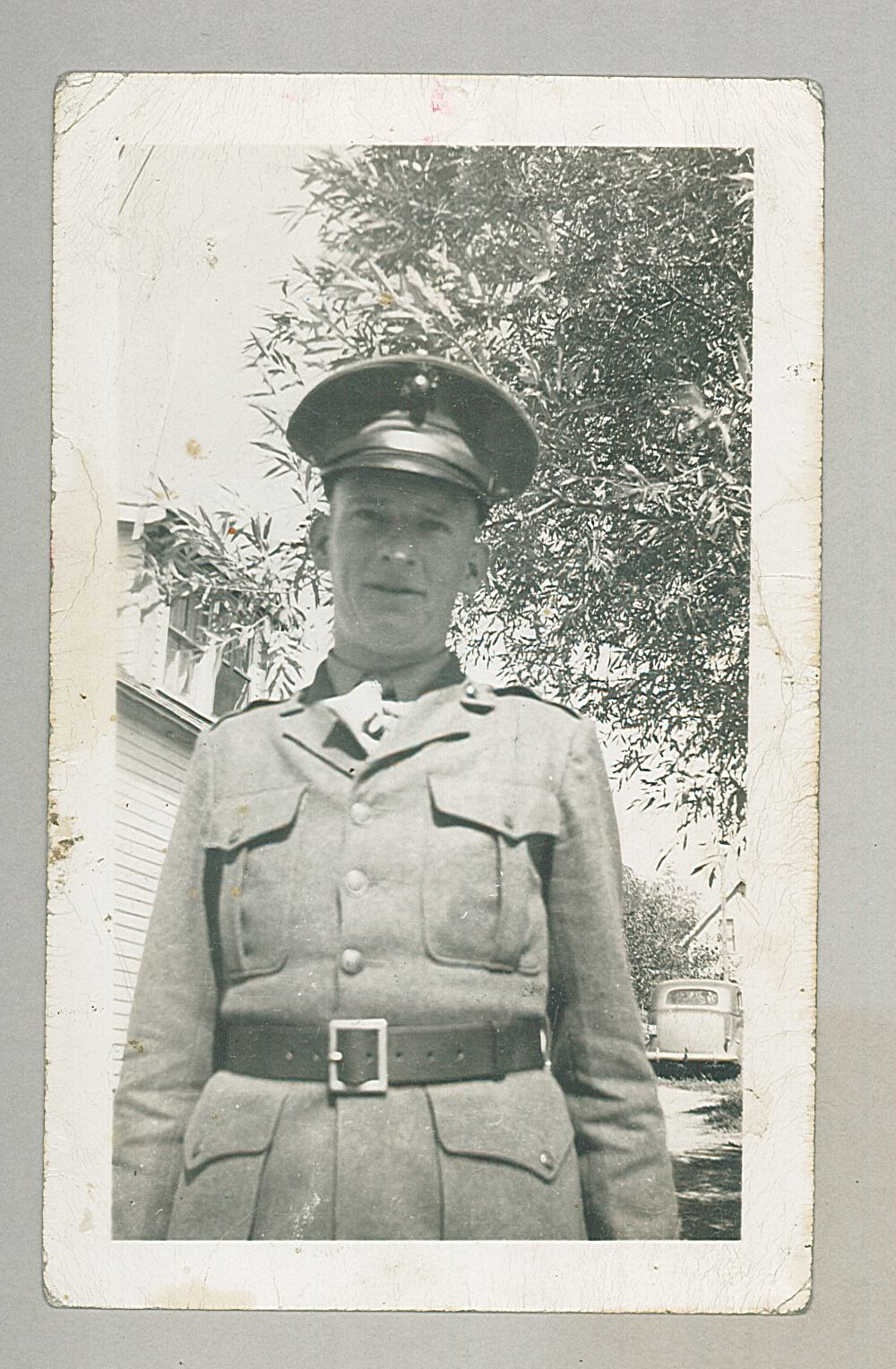 On February 19, 1945, 30,000 Marines landed on Iwo Jima, a volcanic island in the South Pacific. About 40,000 additional Marines followed the initial wave. For weeks before the landings, planes and naval guns had bombarded the island leading authorities to believe that most of the occupying Japanese soldiers had been annihilated. Later it was learned that little damage had been done and that some 21,000 men were barricaded in elaborate underground tunnels. The raging battle claimed the lives of 6,825 Marines and 300 Navy seamen. By the time the conflict ended on March 26, 1945, only 216 Japanese soldiers were still alive.
Three Morrison County Marines died during that engagement:
• TM3/c Wilfred Thomas Gruber, Pierz
• PhM 3/c John Louis LeBlanc, Little Falls
• Pvt. Martin T. Deering, Pike Creek
John Louis LeBlanc, the son of Delima and Robert LeBlanc, was born in Little Falls in 1923. He graduated from Little Falls High School in 1942. The following year he joined the Marines and was sent to Iwo Jima, where he was killed while trying to save the life of a fellow Marine who had been shot by a sniper. Wilfred Gruber was one of 13 children born to Joseph and Barbara Gruber, Pierz. He died on the island on 2 February 1945. Pvt. Martin T. Deering, rural Little Falls, entered the service in 1944. He died by mortar fire.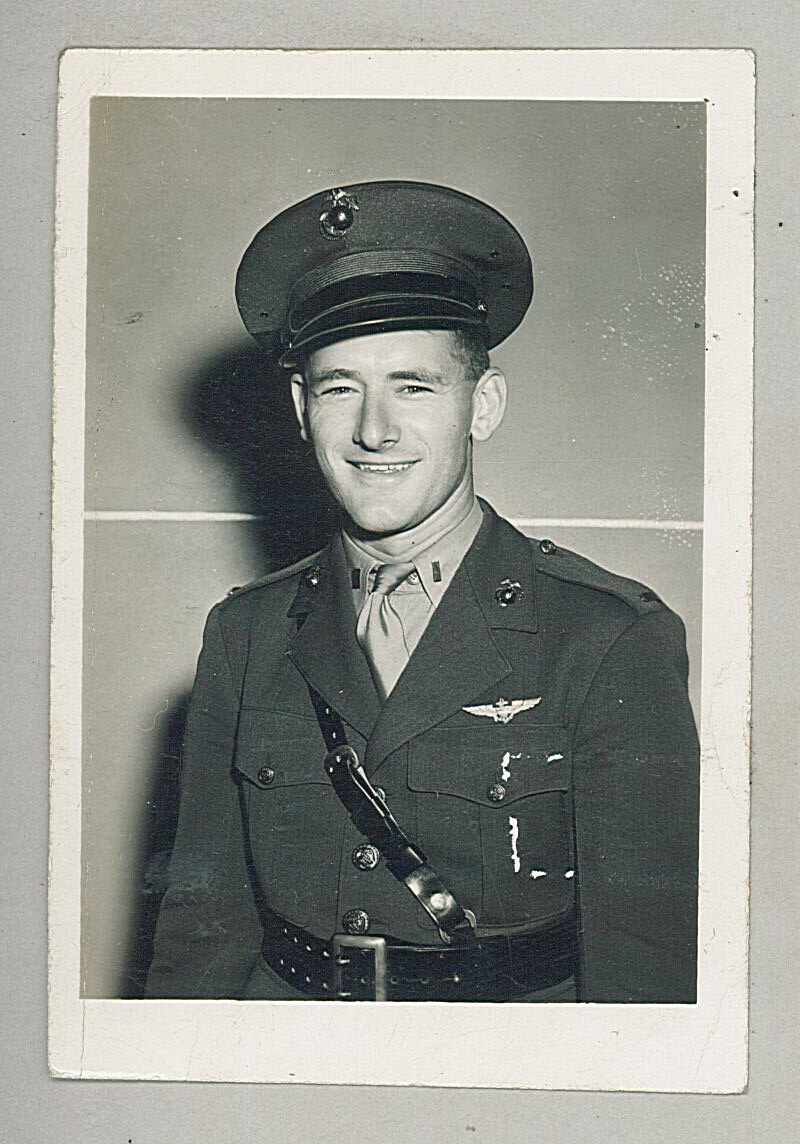 Robert Charles LeBlanc served on Guadalcanal in 1942. A Marine pilot, 1st Lt. LeBlanc dove his plane into a Japanese transport and sank it. In an action that must have been a singular act of heroism, LeBlanc was given a Presidential Citation and the Purple Heart.
I hope I have given a voice to a group of heroes who perished during World War II. These five men and one woman were sons and a daughter of immigrant pioneers. Some grew up in log houses in remote parts of the county, served and died for their country, and joined the ranks of the Greatest Generation.
Today, only 558,000 World War II veterans out of the original 16,112,566 survive.
~ Bill Morgan
Guest Writer
Bill Morgan is a local historian and former American Studies professor at St. Cloud State University. He has written extensively on Central Minnesota's history.
Sources:
1) Sharon Otterman, "Remembering Four Chaplains and Their Sacrifice." The New York Times 5 February 2018: A16.
For a brief history of the Battle of Iwo Jima, see en.wikipedia.org/wiki/Battle_of_Iwo_Jima.
MCHS collections materials were used for research on this article, including items from the Family Files and the American Legion Honor Roll, World War II scrapbook, #1980.11.1.
---
This article originally appeared in the Morrison County Historical Society newsletter, Vol. 31, No. 2, 2018.